Aero VIP has always and will forever focus its highest commitment not only to service but also to the safety of its passengers.
Today, safety has a new, extended meaning. It is also about protecting the health and well-being of our passengers and, of course, that of our employees. We want to reassure you and engender that same trust you have placed in Aero VIP so far.
In today's Ben Gurion Airport and its "COVID-19 free" policy, Health also takes on a wider meaning. It is now all about hygiene, disinfection, information, flexibility, and technology.
It is important for us to share with you that Aero VIP will assist you with all the changes that are happening at the airport and how we have adapted our service to safety and our importance in helping you reduce contact between people.
When you fly, you will notice many changes at the airport, from temperature checks at the entrance to a rearranged queuing system, recommended usage of Web check-in, and automated Kiosks for issuing boarding passes.
All airport employees including our own, both those who interact with our passengers and those who do not, are trained to avoid risks and wear protective masks for their work. We are aware that by protecting our employees we are also protecting our passengers.
In addition, it is no longer possible to enter the terminal with a friend or family member as the airport has become sterile for passengers and employees.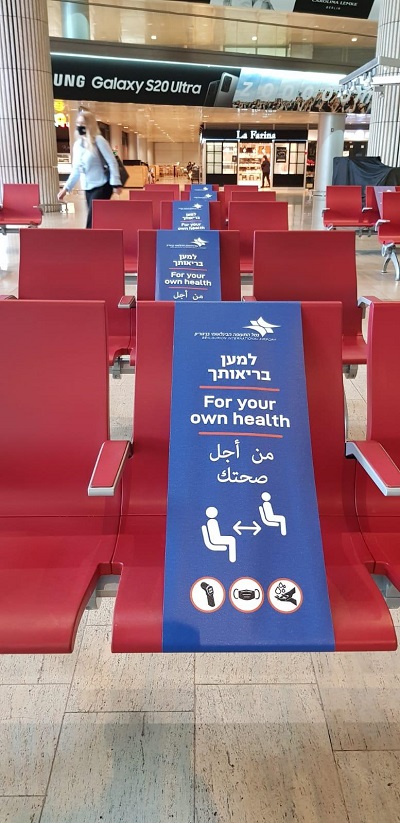 So how can we help?
A professional and skilled AeroVIP agent will personally assist and escort you from the aircraft door throughout the airport processes until you meet your transportation driver and vice versa
An expedited and separate VIP process to avoid crowds
Assistance with all-new airport regulations and reduction of airport stays
Assistance with the luggage
Drive you in clean, disinfected VIP cars to the private Fattal Lounge while we take care of all your flight arrangements
Drive you in a luxury VIP vehicle tailored to your needs to any groundside destination you want
We would be happy to assist you for any further requests