If you're visiting Israel, it's important to realize that most businesses are closed on Saturdays. Shabbat is observed on the seventh day of the week as a day of rest.
Businesses throughout the country shut down late Friday evening and open again on Sunday. Local restaurants, cafes, shops, and government offices close for Shabbat. Most forms of public transportation also stop for the weekend, especially in Jerusalem.
People that do not observe Shabbat get around the closures by finding alternative transportation and visiting non-kosher businesses that stay open.
Any other day of the week, you have a variety of options for getting to or from Ben Gurion airport. However, if you leave or arrive on Saturday, you may need to adjust your plans.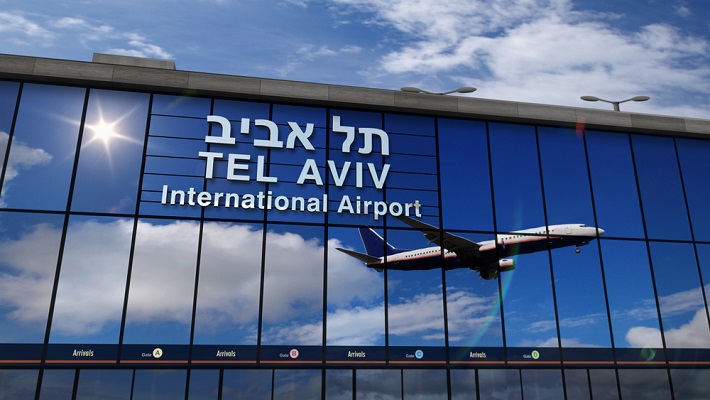 Is Ben Gurion Airport Open on Shabbat?
If your flight leaves on Saturday or early Sunday morning, you may need to get to the airport on Shabbat. Ben Gurion airport is open. However, Ben Gurion airport on Shabbat is a different experience compared to other days of the week.
Most kosher-certified restaurants and cafes are closed on Shabbat. Non-kosher restaurants, cafes, and shops remain open every day of the week.
What Are Your Options for Traveling to the Airport on Shabbat?
Trains and public buses do not run on Shabbat. They stop operating on Friday evening just before sundown and resume on Sunday morning. You still have a few options for getting to Ben Gurion airport on Shabbat:
Taxi
Sherut (shared taxi)
Car rental
Airport shuttle
Taxis and shared taxis (sherut) still operate on Shabbat. Keep in mind that the fares are typically higher on Friday evenings and Saturdays compared to other days of the week. You may pay a few more shekels for your trip.
A sherut is a service taxi and can transport about 10 to 12 people. They run along designated routes, with sherut arriving and departing from the New Central Bus Station in Tel Aviv and Zion Square in Jerusalem.
Car rentals are available when you arrive at the airport, but most car rental companies close for Shabbat. If you arrive on another day of the week, you can rent a car and drive yourself to the airport on Saturday.
The easiest option is to use an airport shuttle. With VIP service from aeroVIP, shuttles are available 24/7.
You can choose from a variety of vehicles to accommodate your needs, such as enough seats for a large group. Instead of dealing with taxis or shared minivans, a shuttle arrives at your location to pick you up and take you to the airport.
Additional Considerations for Getting to the Airport on Time
You should typically allow three hours for the security check process when departing from Ben Gurion airport. You also need to consider the amount of time that it takes to get to the airport from your current location.
Tel Aviv is much closer to the airport compared to Jerusalem. If you're leaving from Jerusalem, it may take about an hour to reach Ben Gurion airport via shuttle bus or taxi. Your total travel time depends on traffic conditions, which may be lighter on Shabbat.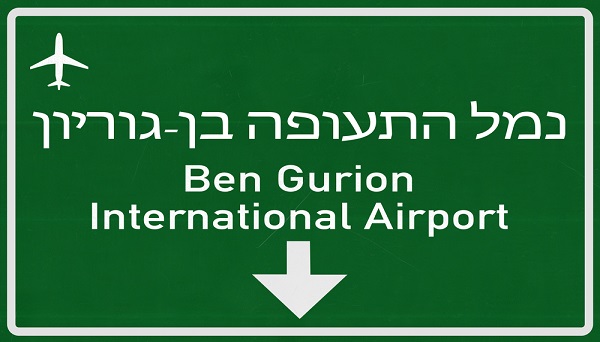 Traveling from Tel Aviv to Ben Gurion airport should take about half an hour, depending on your exact location in the city.
Along with shuttle services, aeroVIP offers a fast track in Ben Gurion for expedited security checks. You can avoid some of the security queues, helping you avoid waiting in long lines.
If you need to reach Ben Gurion airport on Shabbat, remember that trains and buses do not run. Consider saving time on the road and in security queues with VIP services from aeroVIP.